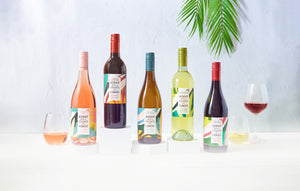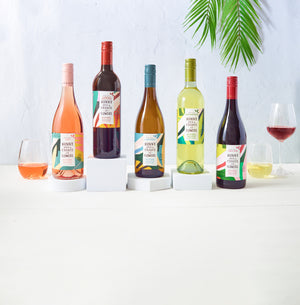 Zero Sugar & Positively Delicious!
Moderation has never tasted so good!
89 pts "Editors Choice" - 2020 Pinot Noir

For being a wine that's had its alcohol reduced, this Pinot Noir can grapple with "regular" wines just fine.

- Matt Kettmann
"For low-alcohol sauvignon blanc, chardonnay, or pinot noir with zero grams of sugar, you can also check out Sunny With a Chance of Flowers."


– Lisa Milbrand
92 pts - 2019 Positively Pinot Noir 

"… opened our minds and senses and made us believers"


– Meredith May 
"For a reduced alcohol wine, this competes strongly with untouched Sauvignon Blancs…"


– Matt Kettmann
Sunny named a Impact Hot Prospect Brand by Shanken News Daily

-Shanken News Daily
Grown in California
Sunny is sustainably grown and produced from our family's estate vineyards in Monterey County, California.
Mindfully Made
Sunny is mindfully made in a way that's good for the world we share. Our estate winery in Monterey County, California, is 100% powered by wind.