★★★★★

You don't even want to know how many bottles of the sauv I've purchased from Whole Foods in the last 2 months. 😆 It's my absolute favorite! Thank you for making these wines. 💕

@lemontreestudio
★★★★★

😍 We LOVE your wine!!!! 🌸🌸🌸 Totally helped with glucose levels AND lower alcohol means less guilt on Thirsty Thursdays! Or Wine Wednesdays, or two glass Tuesdays! 😄

@allim1980
★★★★★

I just wanted to give a shout out on how amazing your wine is. I am a dedicated wine drinker and this wine has been a game changer. No flushing. No hives. No swelling. No hangover. I will never buy another wine. The Pinot Noir and Cabernet taste amazing.

Melissa
★★★★★

I really appreciate that it's lower in alcohol and zero sugar, but tastes just like a great Chardonnay should. Great fruit and balanced acidity.

Catherine
★★★★★

Wow I'm really impressed with the flavor! 😍I have to monitor my sugar levels so I thought I would try this and I have to say it was really good! Definitely recommend it.

Heather
★★★★★

I originally purchased this wine because I liked the name and label and was pleased to find out that it is zero sugar and lower calorie. It's a lighter-bodied Pinot Noir probably due to the lower alcohol, but I chilled it in the fridge and it paired perfectly with my teriyaki chicken. I will be buying again!

Logan
★★★★★

This is the first low calorie wine that I've tried that actually tasted good and like regular wine. Well done!

Tia P.
★★★★★

Sunny is such the perfect answer for those who would like to 'indulge' in a mid-week drink whether at home or at a work function, but don't want to suffer the negative aftermaths so often associated with alcohol (and sugar!).

Kate

Sydney, Australia
★★★★★

I LOVE your wine - tastes good, feel good drinking it, and it's sustainable. What more could you want?!

Maya

Los Angeles, CA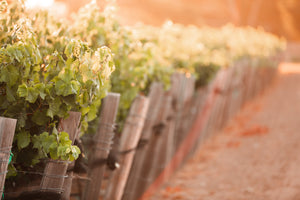 Sustainably Grown
Healthy and happy vines make the best wines! Sunny is certified sustainable by the California Sustainable Winegrowing Alliance.
Learn More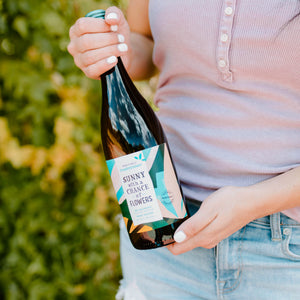 The Real Deal
ZERO sugar, 85 calories, 9% alcohol and positively delicious, it seems too good to be true. But Sunny is the real deal – better for you and mindfully made.
Meet Sunny